L'anno che verrà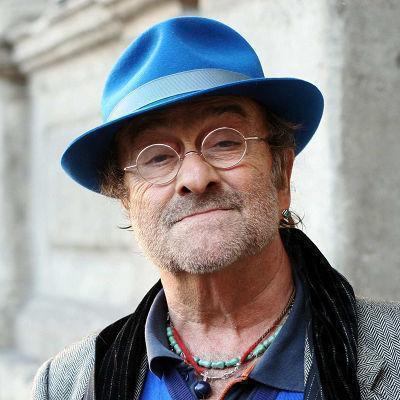 One day I met a misician colleague of mine, and talking we found that both performed a music concert for New Year's Day, and both we closed the concert with "L'anno che verrà" by Lucio Dalla. The destiny.
The song is set during the world war (supposedly the first) and talks about a man that is writing a letter for a his far away friend.
In this letter it is hironically told the story of civilians that were living the war and were hoping for its end in the new year, and finally meet the peace.
Optimism! The war will end soon! This is the message. We still hope it today.
Verified lyrics and chords of this song are available here below in its original key.
E
Caro amico ti scrivo, così mi distraggo un po'
e siccome sei molto lontano, più forte ti scriverò
Da quando sei partito, c'è una grossa novità
l'anno vecchio è finito ormai,
ma qualcosa ancora qui non va.
Si esce poco la sera, compreso quando è festa
e c'è chi ha messo dei sacchi di sabbia
e si sta senza parlare, per intere settimane
e a quelli che hanno niente da dire
Ma la televisione ha detto che il nuovo anno
porterà una trasformazione
e tutti quanti stiamo già aspettando
sarà tre volte Natale e festa tutto il giorno
ogni Cristo scenderà dalla croce
anche gli uccelli faranno ritorno.
Ci sarà da mangiare, e luce tutto l'anno
anche i muti potranno parlare
mentre i sordi già lo fanno
e si farà l'amore, ognuno come gli va
anche i preti potranno sposarsi
ma soltanto a una certa età
e senza grandi disturbi, qualcuno sparirà
saranno forse i troppo furbi
Vedi caro amico, cosa ti scrivo e ti dico,
di essere qui in questo momento,
vedi vedi vedi vedi vedi caro amico
per continuare a sperare.
E se quest'anno poi passasse in un istante,
che in quest'istante ci sia anch'io.
L'anno che sta arrivando tra un anno passerà
io mi sto preparando e questa è la novità