The sound of silence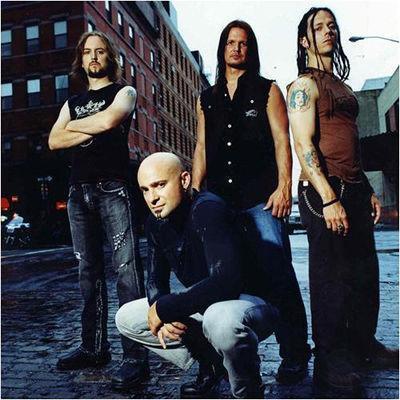 It's not a task for everyone to go and touch some well-known masterpieces that made history. Usually because one fears to wast it, ma the most because one fears to unleash the deadly ire of the people that don't ever intend to leave unpunished such a profanation.
Anyway now and then some fool decides to do such a fool act...luckily. In this case they're the Disturbed with their own revision of the very famous song "The sound of silence".
If they were looking for a way to catalyze the attention of the mass to them, well they succeded. For a while youTube talked about them and made them totalize milions of views. Deservedly in my opinion.
The Disturbed are more famous as a heavy metal band, thus is not so obvious to ear them sound ...soft like this. But they did well.
The song begins very low in order to end epically, with strength growing through all the length of the original song of Simon & Garfunkel (that let's face it true, nice, but right after 3 stanzas you start wondering about the expiring bills and the dog that needs to pee).
Here you can find both verified lyrics and chords of "The sound of silence" by Disturbed in its original key.
F#m
Hello darkness, my old friend
I've come to talk with you again
because a vision softly creeping
left its seeds while I was sleeping
and the vision that was planted in my brain
still remains within the sound of silence
In restless dreams I walked alone
narrow streets of cobblestone
'neath the halo of a street lamp
I turned my collar to the cold and damp
when my eyes were stabbed by the flash of a neon light
and touched the sound of silence
And in the naked light I saw
ten thousand people, maybe more
people talking without speaking
people hearing without listening
people writing songs that voices never share
disturb the sound of silence
Fools, said I, you do not know
silence like a cancer grows
hear my words that I might teach you
take my arms that I might reach you
But my words like silent raindrops fell,
and echoed in the wells of silence
And the people bowed and prayed
to the neon God they made
And the sign flashed out it's warning
And the words that it was forming
"The words of the prophets are written on the subway walls
And whispered in the sound of silence"
F#m
F#m
F#m
C#m
E
F#m
Ending: