Hello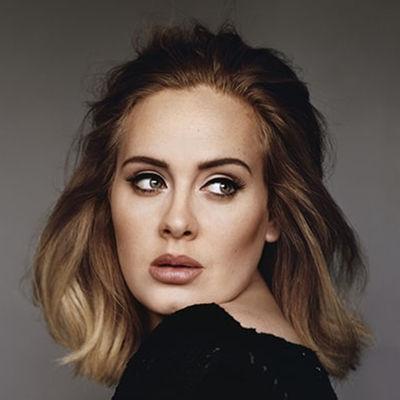 Event-song of 2015 was "Hello" by the british singer Adele.
She is co-author of the song with Greg Kurstin. But she's most of the two.
The song is a slow ballad with some soul and gospel nuances, that talks about this woman that phone calls this guy that presumably is a her former boyfriend for a long time, after many years.
From the lyrics I get that our beloved Adele commited something big, because it seems like she's talking to someone that doesn't have some much of a willing to talk to her.
This single of Adele was released in 23th of October in 2015 and hit the ears right away, collecting lot of appreciations and covers by all the people.
Fm
I was wondering if after all these years you'd like to meet
They say that time's supposed to heal ya
but I ain't done much healing
I'm in California dreaming about who we used to be
when we were younger and free
I've forgotten how it felt before the world fell at our feet
There's such a difference between us
Hello from the other side
I must've called a thousand times
to tell you I'm sorry, for everything that I've done
but when I call you never seem to be home
at least I can say that I've tried
to tell you I'm sorry, for breaking your heart
it clearly doesn't tear you apart anymore
It's so typical of me to talk about myself, I'm sorry
Did you ever make it out of that town where nothing ever happened?
It's no secret that the both of us are running out of time
So hello from the other side
I must've called a thousand times
to tell you I'm sorry, for everything that I've done
but when I call you never seem to be home
at least I can say that I've tried
to tell you I'm sorry, for breaking your heart
it clearly doesn't tear you apart anymore
Ooooohh, anymore Ooooohh, anymore
Hello from the other side
I must've called a thousand times
to tell you I'm sorry, for everything that I've done
but when I call you never seem to be home
At least I can say that I've tried
to tell you I'm sorry, for breaking your heart
it clearly doesn't tear you apart anymore