Mille passi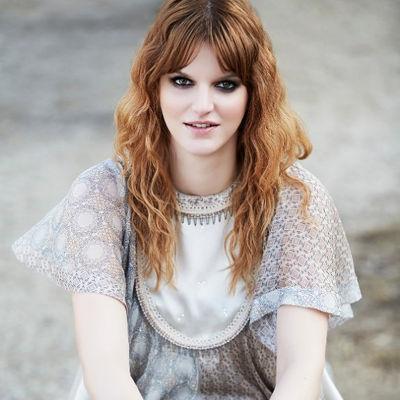 When you least expect it, here comes Chiara Galiazzo that sings with featuring by Fiorella Mannoia (author of the lyrics) the song "Mille passi".
But take it slow: the song is good for sure, but unfortunately it is not of their own making, in fact it's the cover of a spanish song entitled in a totally different way: "Mil pasos".
This song talks in a sweet and nostalgic way of the end of a relationship. Now, what type of relationship is up to your level of fantasy: it could range from a friendship to a wedding.
The two voices (Chiara and Fiorella) armonize perfectly and the result is this pop-soul song with a slow and syncopated trend.
Here below are available verified both lyrics and chords in their original key.
Bm
Un passo me ne vado per sempre un passo grande
Due passi senza guardarti due passi avanti
due passi per dimenticarti
Tre passi verso le stelle fino a toccarle
tre passi per avvicinarle
Quando tornerai (No che non tornerò)
Quando tornerai (Lontano da qui sarò)
Quando tornerai un giorno forse mai
Quando tornerai (Ho fatto un passo ormai)
Quando tornerai (Così lontani sai)
Quando tornerai... un giorno forse mai
Quattro passi voglio ricordarti rivedo i nostri sguardi
quattro passi forse è già tardi
cinque passi senza cadere continuo a camminare
cinque passi per perdonare
Mille passi senza voltarmi non voglio più contarli
mille passi per guardare avanti
Quando tornerai (No che non tornerò)
Quando tornerai (Lontano da qui sarò)
Quando tornerai un giorno forse mai
Quando tornerai (Un passo via da noi)
Quando tornerai (Siamo lontani ormai)
Quando tornerai... un giorno forse mai
Bm
A
Bm
Em
F#
Guitar solo:
Quando tornerai (No che non tornerò)
Quando tornerai (Lontano da qui sarò)
Quando tornerai un giorno forse mai
Quando tornerai (Un passo via da noi)
Quando tornerai (Siamo lontani ormai)
Quando tornerai... un giorno forse mai
Quando tornerai (No che non tornerò)
Quando tornerai (Lontano da qui sarò)
Quando tornerai un giorno forse mai