Lyrics and chords of John Legend available on FaDiesis
More about John Legend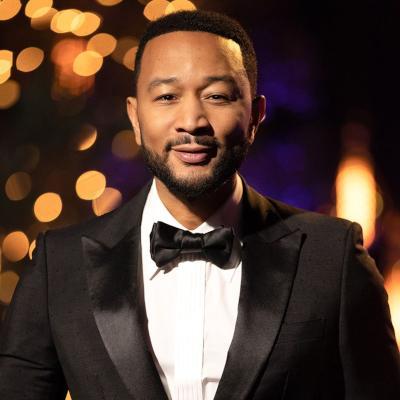 John Legend, pseudonym of John Roger Stephens (Springfield, December 28, 1978), is an American singer-songwriter, record producer, television producer, theater producer and television personality.
Recognized by the Songwriters Hall of Fame for his contributions to the music industry, in September 2018, he became the second youngest artist to complete an EGOT, earning the 2015 Academy Award for Best Song along with Common for Glory. a Tony Award, eleven Grammy Awards and the Emmy Award for the TV special Jesus Christ Superstar – Live in Concert.
Since the beginning of his career he has released seven solo studio albums, debuting five times in the Top 10 of the Billboard 200, accompanied by numerous hit singles, including All of Me, Love Me Now, Like I'm Gonna Lose You with Meghan Trainor , selling over 10 million albums and 20 million singles worldwide. He has also produced albums and collaborated with numerous hip-hop/R&B artists, including Jay-Z, Kanye West, Alicia Keys, Janet Jackson, Brandy Norwood, Mary J. Blige and Mariah Carrey, coming from pop, such as Britney Spears, Sara Bareilles, Kelly Clarkson, Barbra Streisand, Ariana Grande, and disc jockeys, such as David Guetta, Calvin Harris and DJ Khaled.
At the same time he also embarked on a career as a television producer, including the television series Underground and Jesus Christ Superstar – Live in Concert and theatrical, with the reinterpretation of the theatrical drama Jitney. He has also acted in films, including La La Land (2016), I love you President (2016), Soul Men (2008). Since 2019 he has been a judge on The Voice US.