Lyrics and chords of Fabrizio Moro available on FaDiesis
More about Fabrizio Moro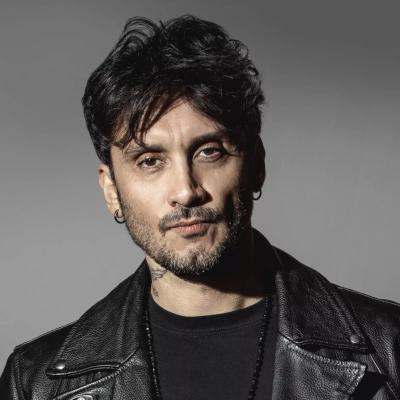 Fabrizio Moro, pseudonym of Fabrizio Mobrici (Rome, 9 April 1975), is an Italian singer-songwriter.
Active since 1996, he has released fourteen albums throughout his career, including ten studio albums, one live album and three collections.
He participated in seven Sanremo Festivals, winning in 2007 with Pensa in the Youth section and in 2018 with You did nothing to me in the Big category paired with Ermal Meta. He also has to his credit a participation in the Eurovision Song Contest 2018, one at the Festivalbar 2007 and four at the Summer Festival in 2015, 2016, 2017 and 2018 as well as three Lunezia Awards, three Roma Videoclip Awards, a Venice Music Awards, two Wind Music Awards and a SEAT Music Awards. In 2022, with the song Sei Tu, he won the Bardotti award, for best text, at the Sanremo Festival.