Lyrics and chords of Marco Mengoni available on FaDiesis
More about Marco Mengoni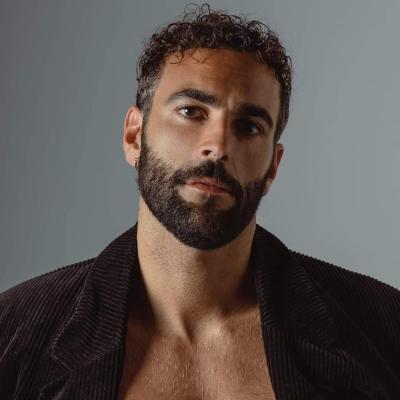 Marco Mengoni (Ronciglione, December 25, 1988, is an Italian singer-songwriter.
He is the first Italian artist to have won the Best European Act at the MTV Europe Music Awards, an award won in 2010 and again in 2015, as well as the first Italian artist in history to perform at the Billboard Film & TV Music Conference in Los Angeles in 2013. He is also the first Italian artist finalist as Worldwide Act at the MTV Europe Music Awards 2013. In 2014 he was elected Best Italian Singer at the Nickelodeon Kids' Choice Awards 2014 in Los Angeles.
After some experiences in the musical field as a member of a vocal quintet, at the age of 16 he decided to pursue a solo career. He rose to prominence in 2009, winning the third edition of the X Factor talent show and then signing a record deal with Sony Music. During his career he has participated three times in the Sanremo Festival, triumphing in 2013 with L'essenziale and in 2023 with Two lives; for both years he was chosen to represent Italy at the Eurovision Song Contest, finishing seventh in the 2013 edition. In 2013 he also represented Italy at the annual MTV Europe Music Awards, winning the title of Best Italian Act and subsequently that of Best South Europe Act. In 2021 he then won the Power Hits Estate with the catchphrase But tonight.
He has also received numerous accolades during his career, including ten Wind Music Awards and three MTV Europe Music Awards, as well as nine World Music Award nominations.